Welcome to Heatherhill Farm and Heatherhill Self-Catering Cottages.
---
Heatherhill farm is a small holding of heathery fields and hills on the edge of Letterfrack village in beautiful Connemara. The cottages are available for rental all year round.
The family-run farm is available for all cottage residents to enjoy during your stay. Let us introduce you to our farm pets: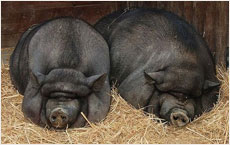 Peppa Pig and Evil Mr. Porkchop are our two black pot bellied pigs. They are very friendly and love attention from children and adults alike. If you wish to adopt a pig during your stay just let us know and we can instruct you on how to care for them including feeding, taking for walks, playing games, giving them fresh bedding and of course, lots of attention.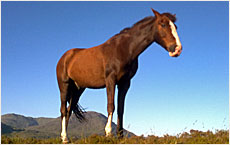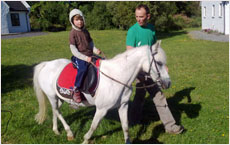 Charlie & Misty are our two ponies. They love to be groomed and have their manes plaited and of course both love a treat now and again. You can help us feed and look after the ponies in their stable during your stay, watch them working out in the dressage and jumping arena and have a ride on your favourite pony around Heatherhill on a lead.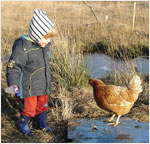 Hens and chickens. You can visit and feed the hens and chickens every day but be early if you want to take the eggs home to your cottage for breakfast!
Cats and dog. You don't need to look for the cats, Princess and Lily or the dog, Minnie, they will come to you looking for food and attention.